If you're from the USA and are a person who spends a lot of time in the open seawater on your boat or ship, you may ask the same question "In The United States, What Are The VHF Radio Safety And Distress Calling Channel?"
To answer the short question, we have made a great piece of content for you, here we have tried to answer your frequently asked questions in a short paragraph!
According to the FCC regulations, it's evident that all boaters require having a marine VHF radio to maintain a watch on either channel 16 or channel 16.
We have provided some informative information about the VHF Radio Safety And Distress Calling Channel in the below section. These pieces of information are pretty important, and every boater in the USA should know!
| | |
| --- | --- |
| Channel Name | The Use Of Channel |
| 06 | Channel 06 is only used for internship safety |
| 08 | Channel 08 is used for commercial purposes, however, internships only |
| 09 | Channel 09 allow making calls for boaters for both commercial and non-commercial purpose |
| 12 | It's for port operations (Vessel Traffic Services in selected location) |
| 13 | Channel 13 is widely used for internship navigation safety, Bridge-to-bridge and ships-to-ships in the US water only |
| 15 | Channel 15 is primarily used by Class C EPIRBs and you can the channel only for receiving a signal from others |
| 16 | The most important channel, users can use the channel for international distress, safety and calling, the channel called the safety-king in VHF radio. Coast stations always maintain a listening watch on channel 16. |
| 17 | Channel 17 can be used for local and state govt maritime control |
| 20 | Port Operations (duplex) |
| 21A | Channel 21A is only accessible for the US Coast Guard |
| 22A | Channel 22A is designed for broadcasting Coast Guard liaison and maritime safety messages  |
| 24 | Channel 24 for public correspondence |
| 63A | Channel 63A is only available in New Orleans and Lower Mississippi locations for port operation and commercial! |
| 67 | In the Lower Mississippi River, Channel 67 is used for Bridge-to-bridge announcements |
| 70 | Channel 70 is created for the latest DSC function but you can't send voice messages via the channel |
| 79A | Users can use the channel only in the Great Lakes for commercial and non-commercial jobs |
| 81A | Only the USA government can get help from the channel 81A, they use the channel for talking about environmental protection operations |
| AIS | Channel AIS is only used as an automatic identification system for finding a boat or vessel in the open water |
We have shown the chart by researching information from the official website of the U.S. Coast Guard Navigation Center, and we just listed the most important channel names with their purposes so that some channels may be missed!
And we think the missing channels are not so important, and as a boater, knowing about the shared channel's purposes will be enough!
Which Is The Most Important Channel On A Marine Vhf Radio?
Answering the question might be challenging stuff for us because different channels are used for different purposes. However, when it comes to safety, you'll frequently notice that people talk about channels 16 and 09.
Because these channels play a vital role in sending messages to other boats or the Coast Guard Station.
It is required for every single boater or vessel driver to monitor the channel while underway. Channel 16 is open all the time because No one knows when calamity will come except Allah, 
And when someone gets in difficulty, they can send a signal to Channel 16 that anyone else can hear and help.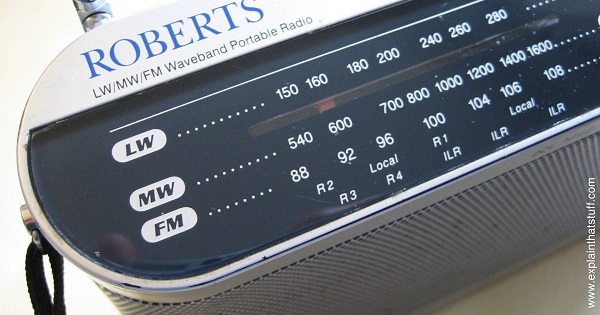 FAQ Section:
Which VHF radio channel is used to make a distress call?
As the FCC suggests, every boater or person who works in the open water must have to use channel 16 to send a signal in the event of any emergencies; otherwise, they may be in greater danger of not getting help at the right time.
What are the VHF working channels?
You'll notice so many channels on a VHF radio; however, not all of them are useful. Some channels are used for commercial purposes, while some are for non-commercial and government activities. 
Channels like 06, 08, 09, 10, 12, 13, 15, 16, 17, 67, 69, 72, 73, 77 are primarily working channels, and you should know about them as a boater.
How Far Can a VHF Radio Transmit?
It will depend on what type of VHF radio you're using. For example, if you're using a handheld VHF radio with a maximum transmit power of 6 watts, you can cover up to 6-8 miles in good weather conditions. 
On the other hand, a fixed mount marine radio comes with a maximum transmit power of 25 watts. You can cover 25-30 miles, of course, the weather is a significant fact here!
Conclusion:
Still, asking the same question, In The United States, What Are The VHF Radio Safety And Distress Calling Channel? 
Following and reading our shared information will be enough for you to get an overall idea of the topic!